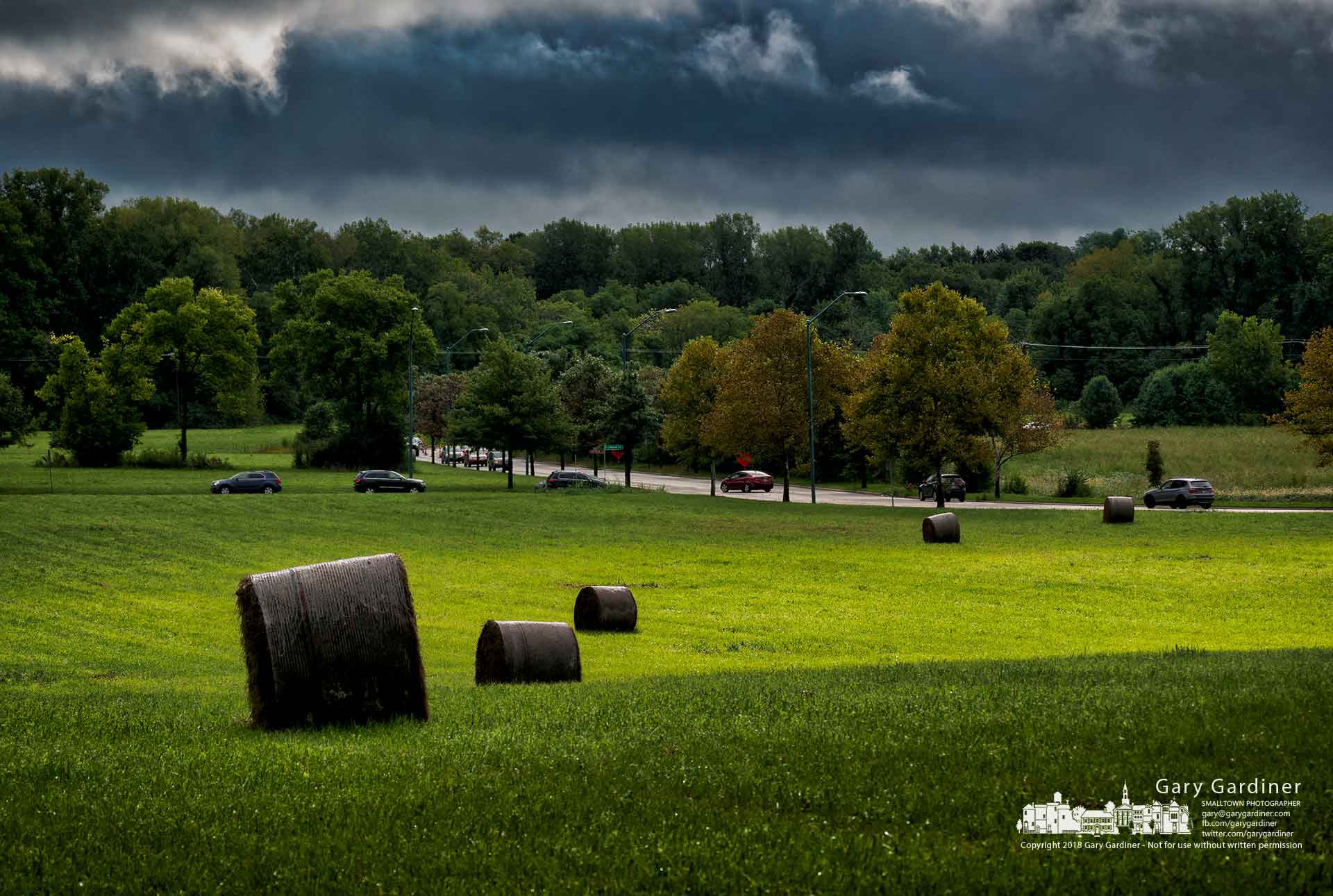 Bright Moment In A Cloudy Morning – A shaft of sunlight glides across the Otterbein hay fields along Cooper Road as rapidly moving clouds briefly open long enough to brighten the fields and morning commuters. My Final Photo for Sept. 10, 2018.
<!— Personal Footer - My Final Photo —>
---
Support My Final Photo by using these links. If you're interested.