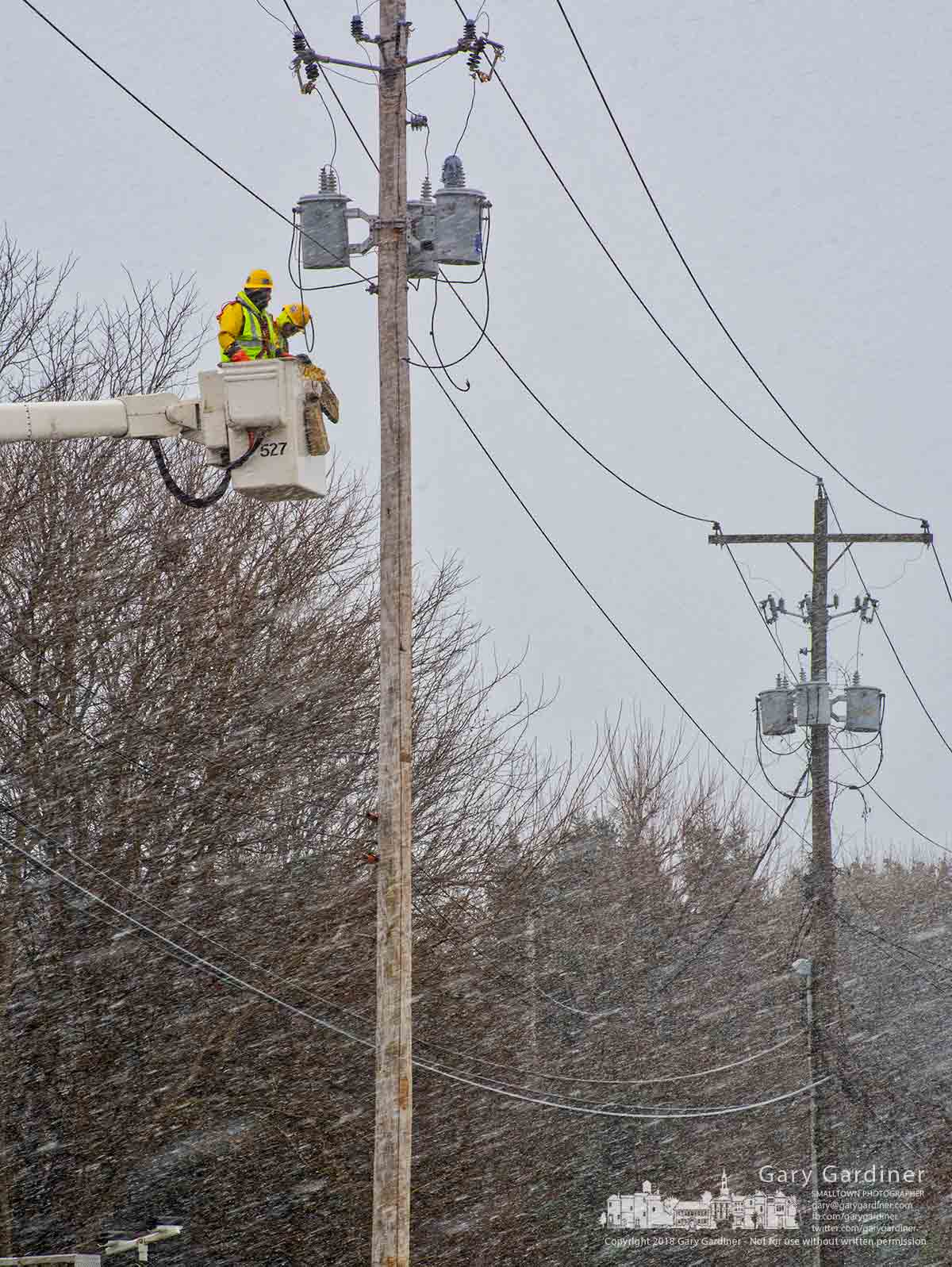 City electric workers work through a heavy snow squall to prepare a new set of transformers for power along Huber Village near State Street. My Final Photo for Nov. 29, 2018.
---
Affilliate Links:
Support My Final Photo by using these links. If you're interested.
---
[amazon-grid asin="B01CUQ10GY,B0774KTV1X,B00UR9AS9W,B00WUCRVD0″ fields="title,lg-image,button" columns="5″]
---
The brand new Aurora HDR 2019 is now available to order. Dozens of new tools and features to help you create stunning HDR photos you never thought possible.