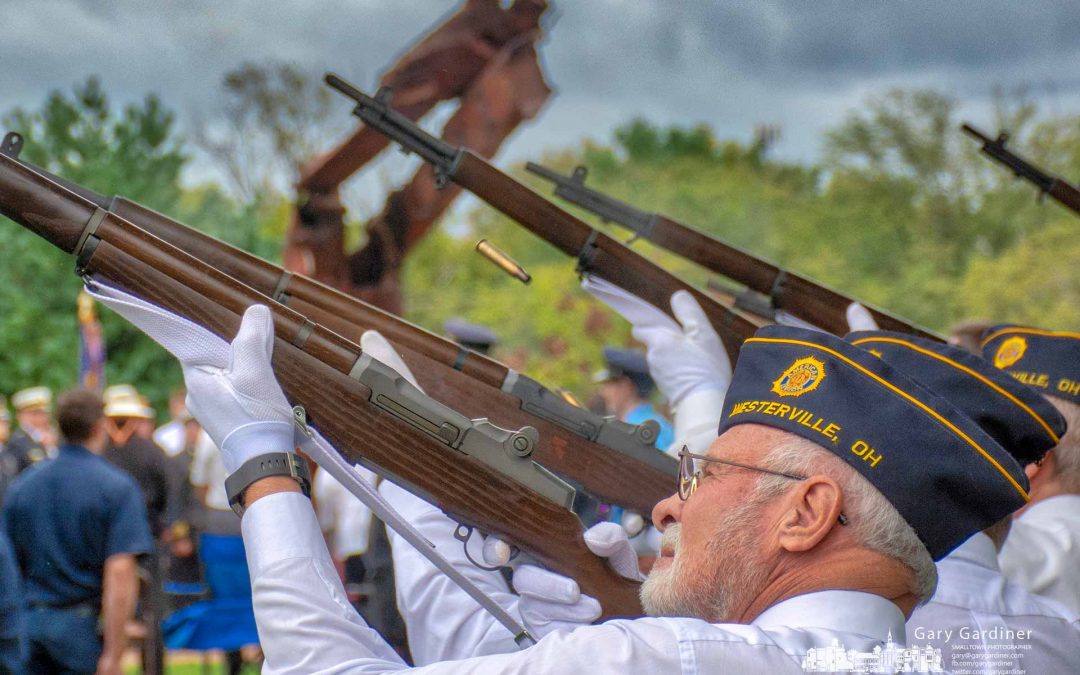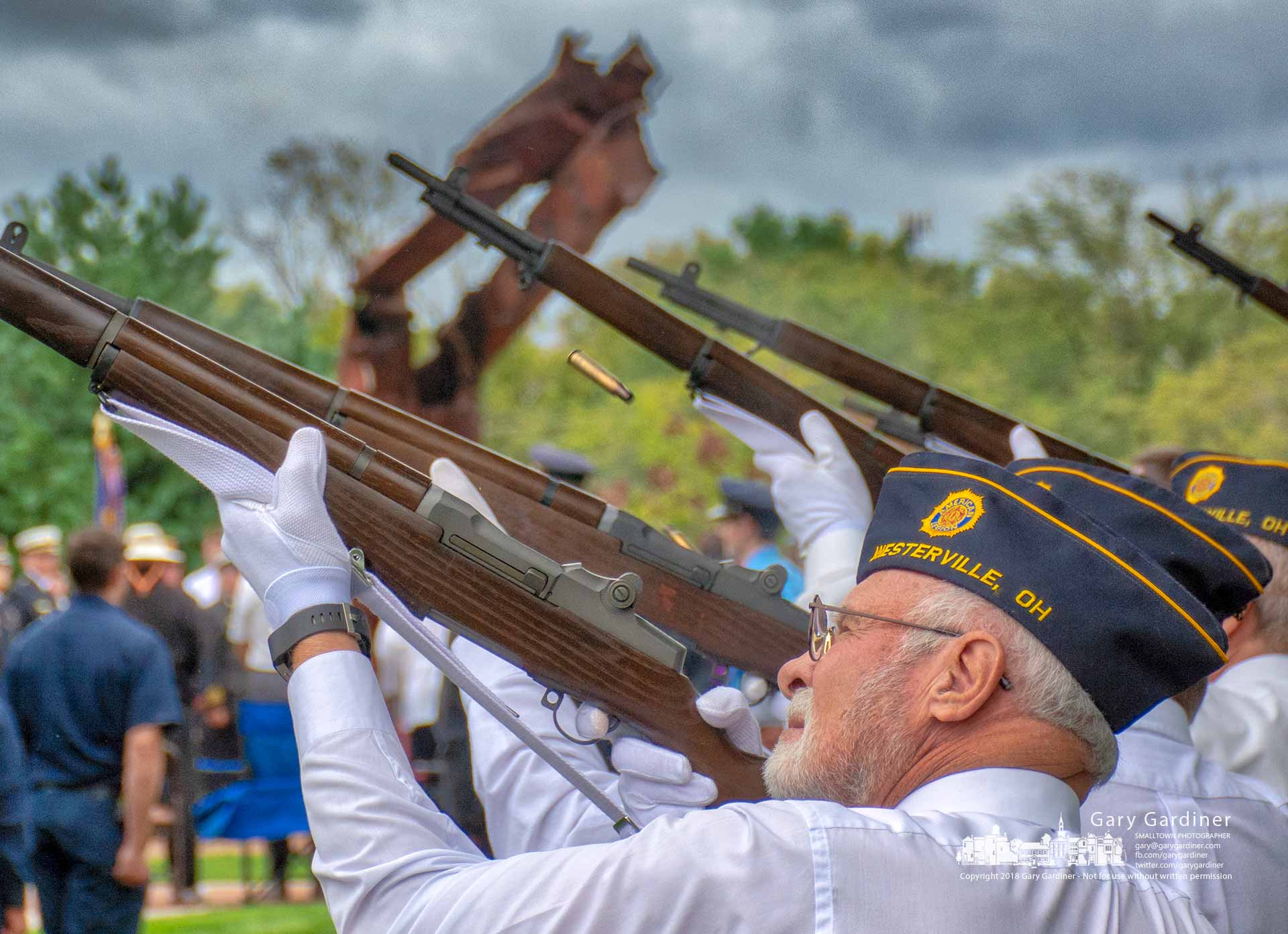 9/11 Honor Guard Honors – With the World Trade Center steel as a background, the American Legion Honor Guard offers a 21-gun salute at the conclusion of ceremonies marking the anniversary of the attacks on the towers in New York. My Final Photo for Sept. 11, 2018.
<!— Footer - PhotoCampDaily —>
---
Support PhotoCamp Daily by using these links. If you're interested.