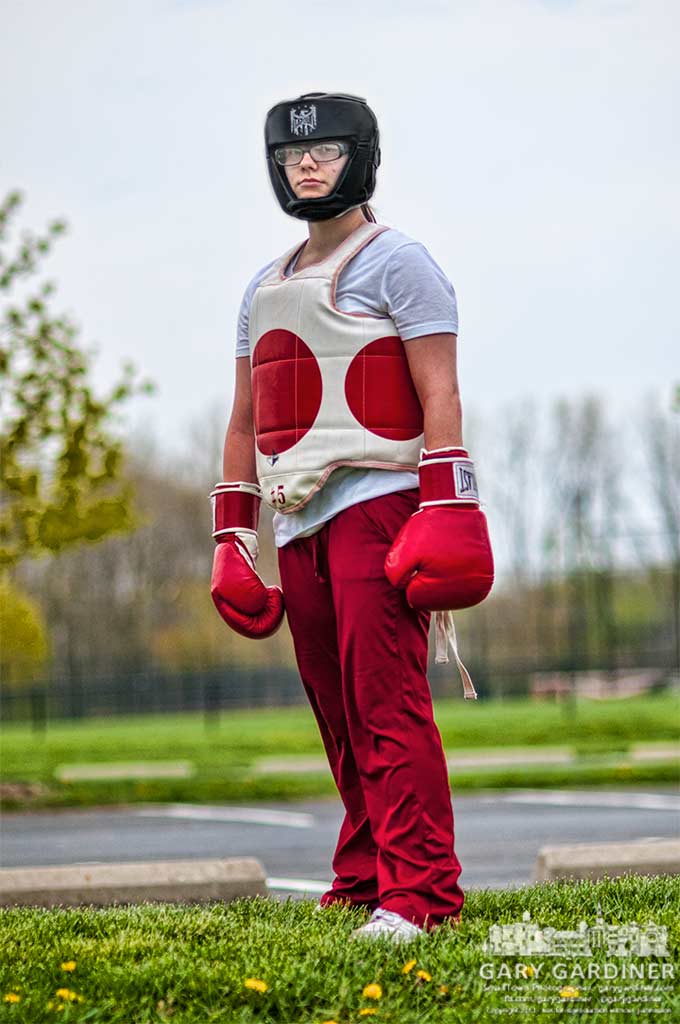 Every now and then I stumble on a scene that takes me a moment or two to begin to understand. It happened today while I was on my bike for a late afternoon ride through Huber Village Park.
Alon the norther peremiter of the lacrosse field stood a young couple boxing. Both wore red gloves. She wore protective gear as a barrier against the much large boy she competed against.
I watched for a few minutes as I shot more bikes being stored in the nearly full bicycle rack next to Planet Westerville.
The pair continued to spar along the sidelines of the lacrosse field being used for practice.
Finally, after I was satisfied with my bike rack photos and worried they might finish training, I biked over and started up a conversation about how unique it was to find sparring boxers in the park.
Of course, I shot a few photos, one of which is this portrait that becomes My Final Photo for Tuesday, April 23, 2013.