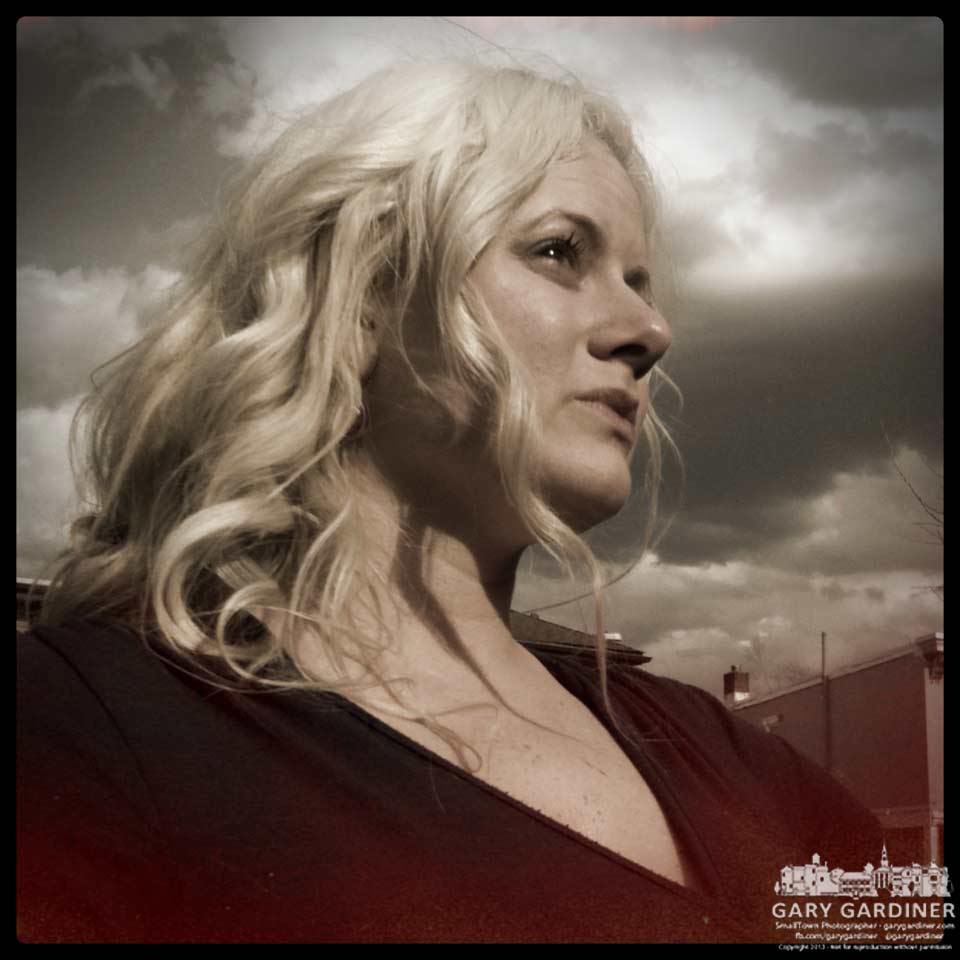 It was a great Sunday afternoon with temperatures moving to the 70s, a bike in good condition, legs that were bared  after a winter in jeans, and a smaller than normal complement of cameras. Great day for a bike ride.
I was surprised how few people were out in the parks with the exception of Huber Village Park and Hoff Park.
Of course it's crowded when there's a youth league lacrosse game at Huber and a series of teen basketball games on the courts of Hoff.
I've shot both places many times and am always challenged to  find a creative image that is different than others from the same location. Such was the challenge today.
Instead of shooting the action of each space, I decided to shoot the environment, to show the warmest day of the year and people enjoying themselves in it.
The low angle of men watching their sons play lacrosse was shot a ground level using the pull-out LCD screen on the D5000 to give me a clear background and allow for the colorful contrast of colors against the blue sky.
The second photo of kids bikes at  Hoff Woods is a very small homage to William Eggleston's famous tricycle photo.
And, as I usually try to do, an iPhone photo for the day.