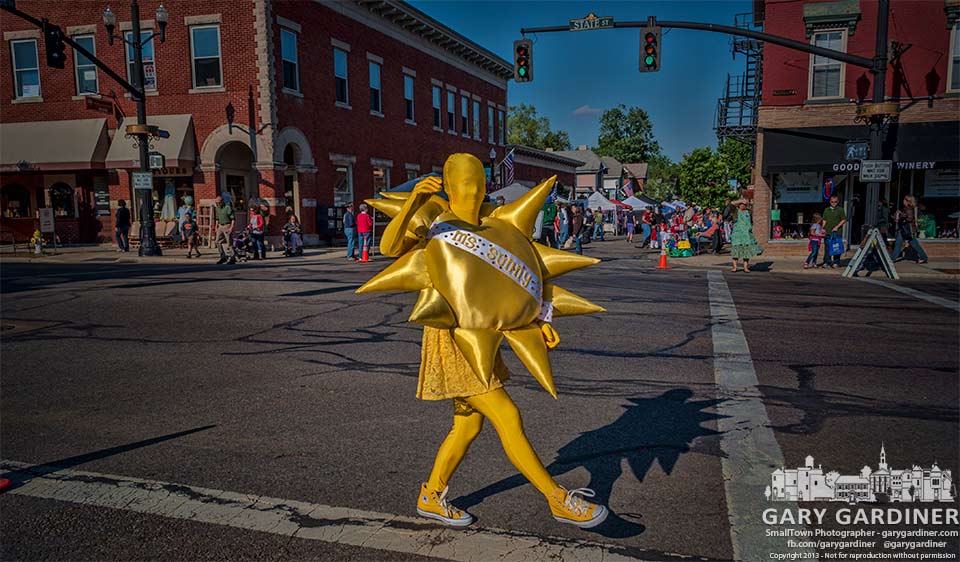 I'm always chasing the light looking for its variety of ways to illuminate my day and help me shoot better photos. Rarely does the sun itself become the subject of my work. It's never gleefully danced down the sidewalk and across the street in front of me. Until today at Fourth Friday in Uptown.
Fourth Fridays are always a challenge for me. I shoot every one of them starting and ending at the same times, on the same streets, with the same vendors, and many times the same crowds.
It can be especially frantic if I've given myself an assignment for the night or need a specific photo to continue or complete a project. I always come away with a photo that I'm proud enough to display or offer  as a stock image.
That happened today when the sun danced into my viewfinder. And, I love the yellow Chucks.
Deciding which of the two photos displayed here was difficult so I went with the one that let me write about a photographer chasing the sun. That doesn't mean I didn't like the photo at right where the sun's expositional posing appears to shock a foursome of teenagers hanging out at Fourth Friday.