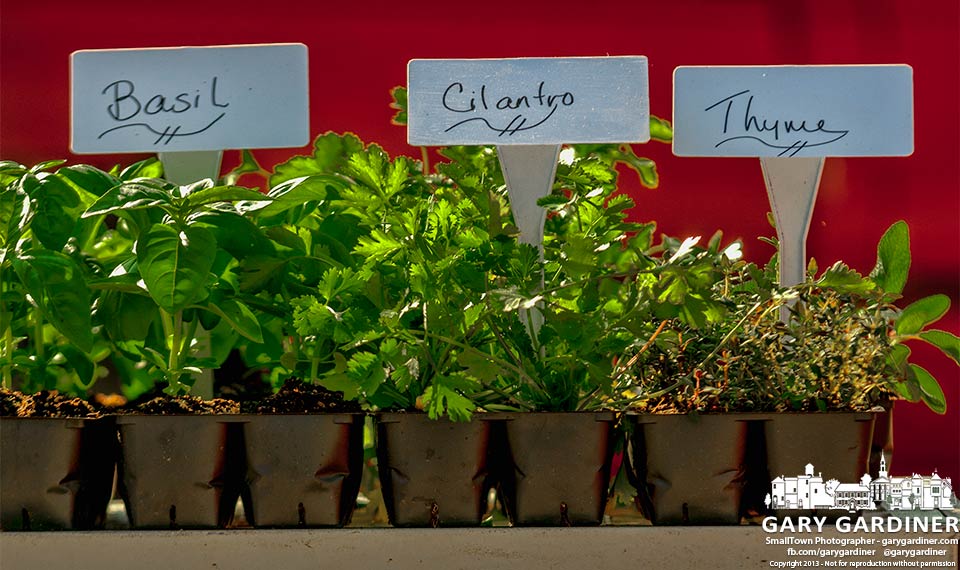 The day was almost over. Well, the part of the day where I carry around a set of cameras was nearing its end when I spotted Phil on his bike carrying musical instruments. Of course when he stopped for the signal I began a conversation resulting in learning he was headed to the lawn at Otterbein where he would be joined by other musicians for a practice session.
I followed and made My Final Photo for the day.
There are other photos from the day such as Ruby sitting on her chair outside the family's Uptown Westerville apartment.
Also had fresh herb and vegetable plants for sale at the first day of the Uptown Westerville Farmers Market.