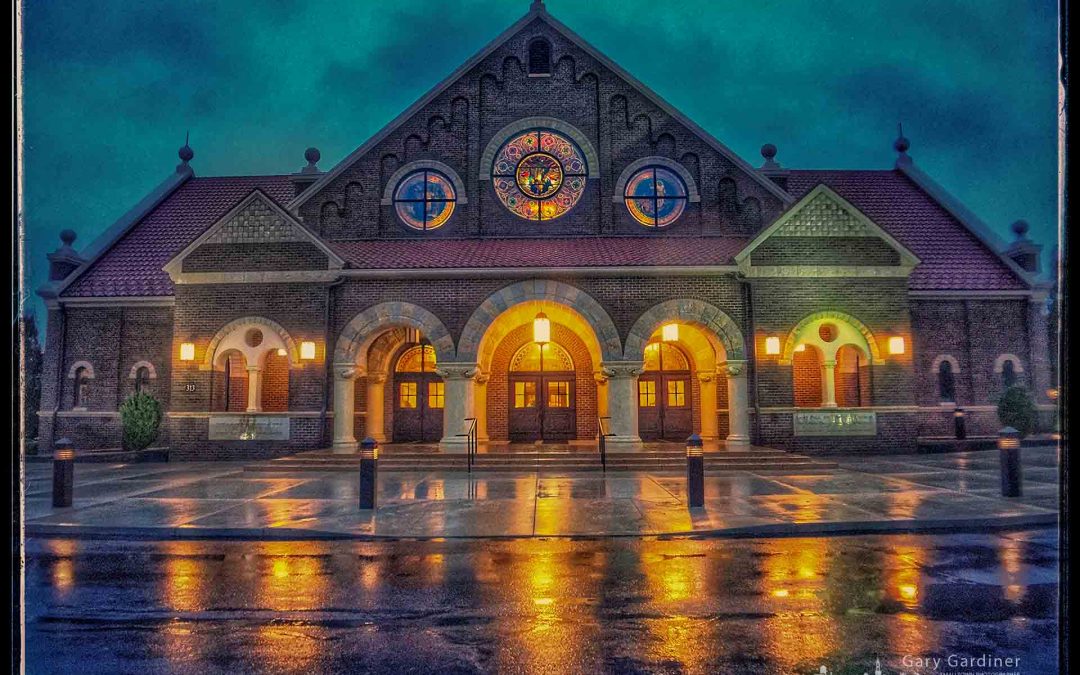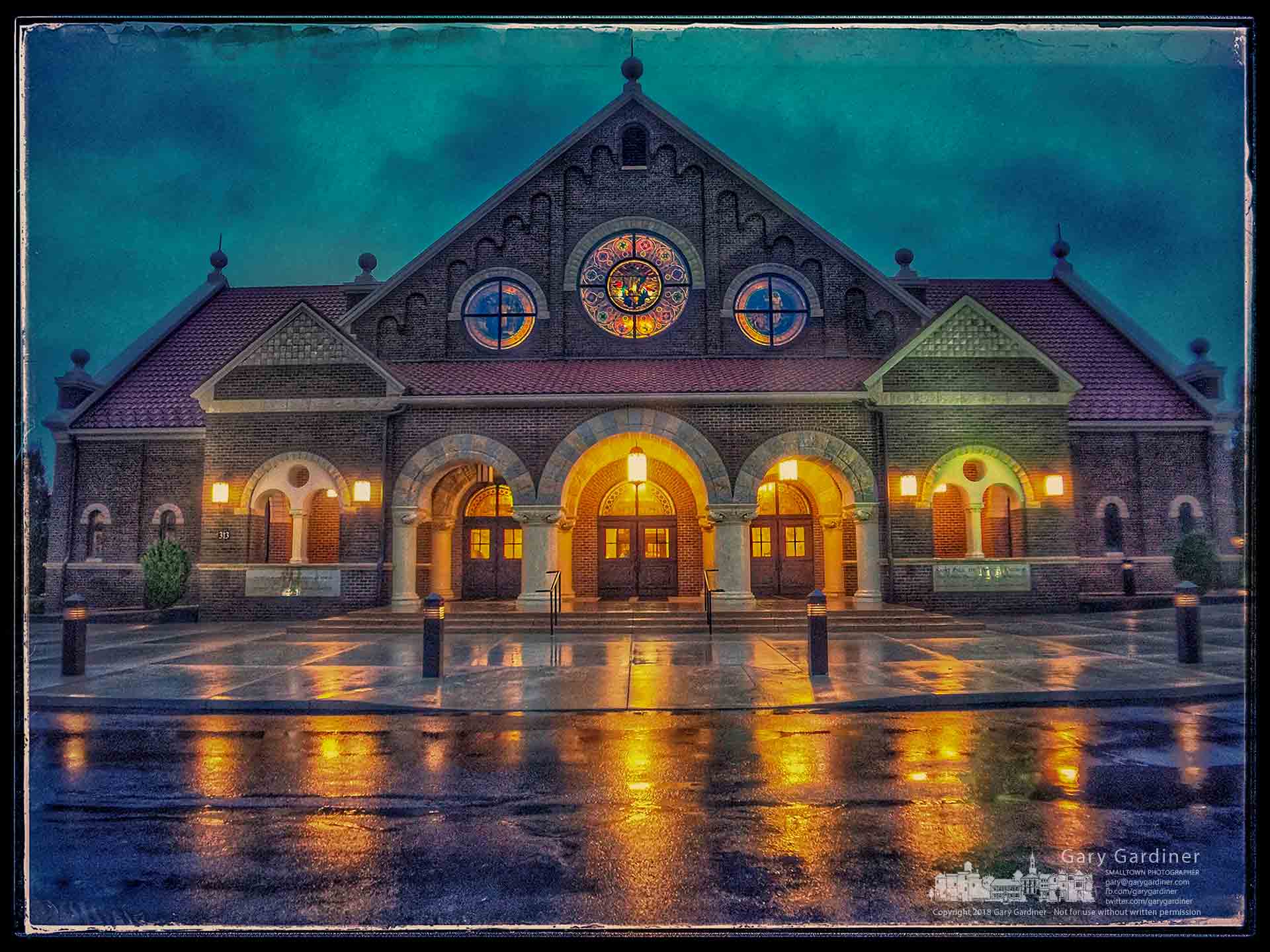 The early morning lights of St. Paul the Apostle Church are reflected in the morning rain puddling in the driveway and sidewalks as parishioners arrive before sunrise for the first Mass of the day. My Final Photo for Sept. 9, 2018.
<!— Personal Footer - My Final Photo —>
---
Support My Final Photo by using these links. If you're interested.