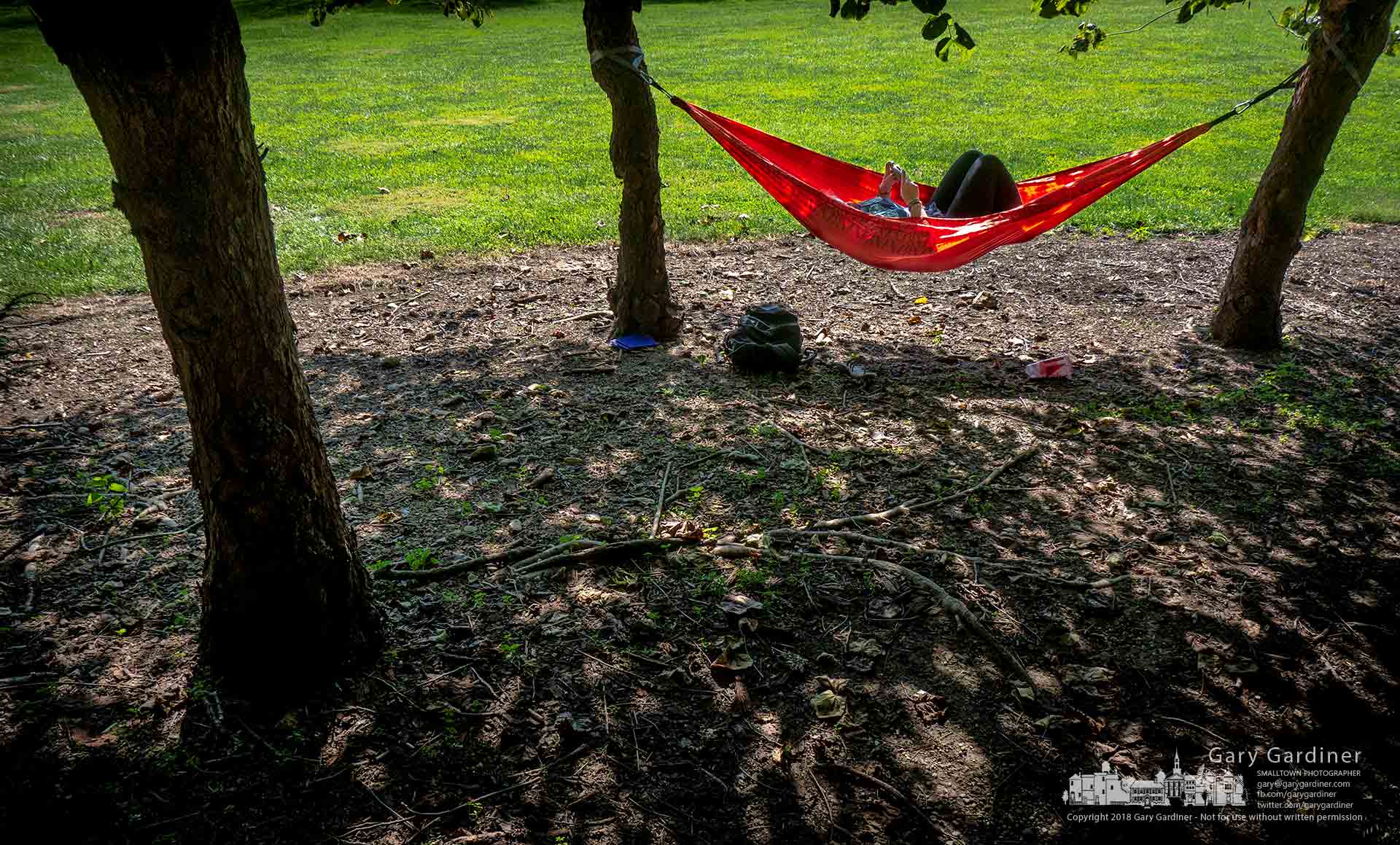 Taking A Break From Studies – An Otterbein student takes a break from project research and checks her phone as she relaxes in a hammock hanging between two trees in Alum Creek Park North near the campus. My Final Photo for Oct. 1, 2018.
---
Support My Final Photo by using these links. If you're interested.
The brand new Aurora HDR 2019 is now available for pre-order. Dozens of new tools and features to help you create stunning HDR photos you never thought possible.