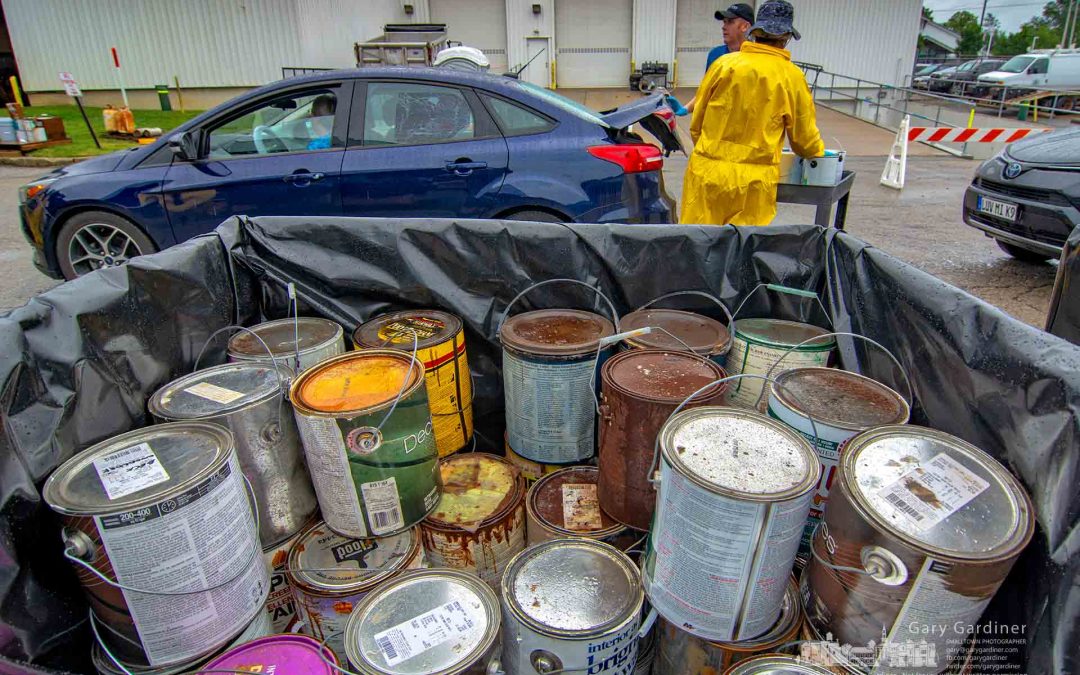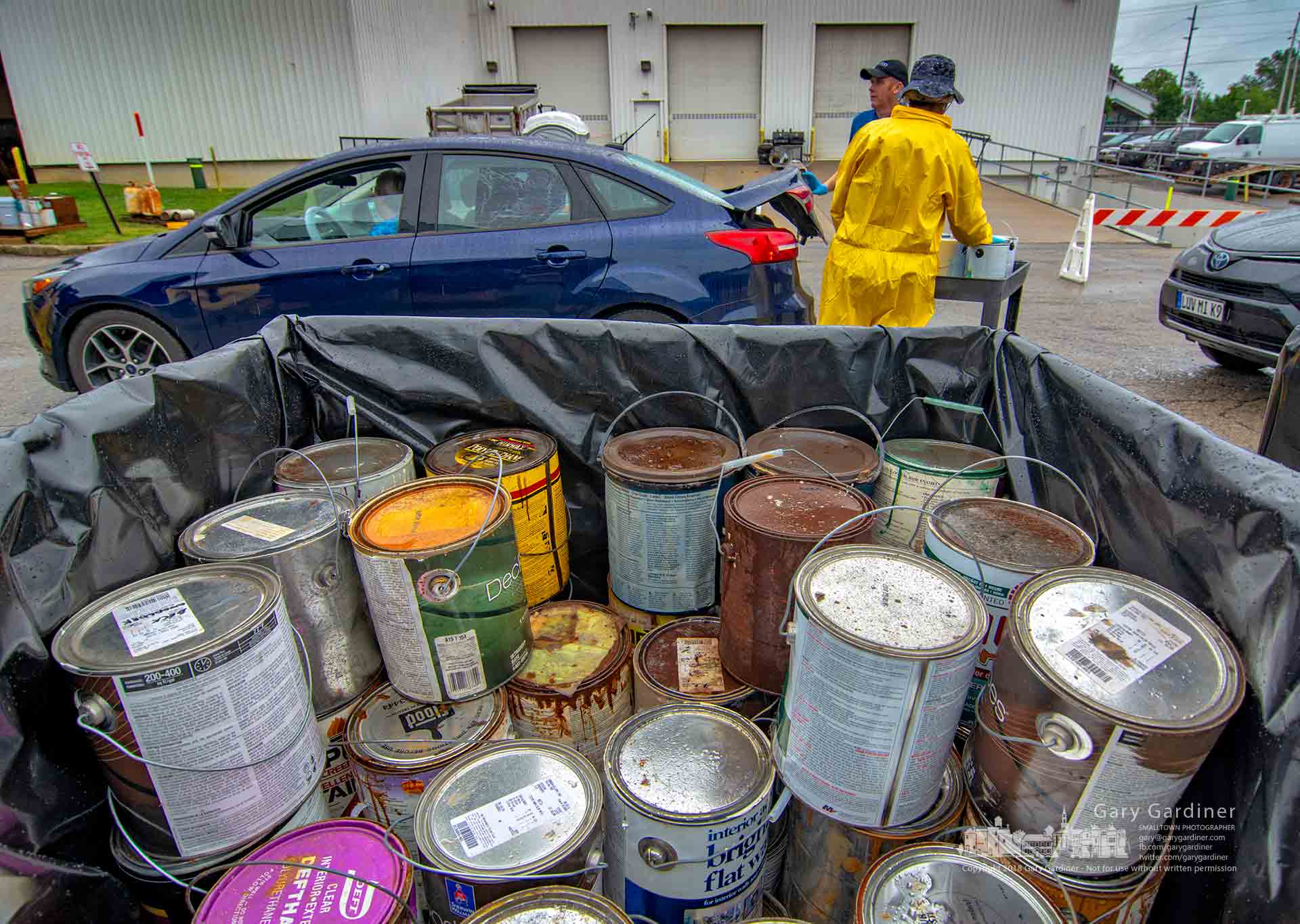 Solid Waste Authority of Central Ohio workers unload a car carrying household hazardous waste including old paint cans at the city's twice-yearly disposal event at the city garage. My Final Photo for Sept. 8, 2018.
<!— Personal Footer - My Final Photo —>
---
Support My Final Photo by using these links. If you're interested.